PIGBAG'S BACK CATALOGUE WAS REISSUED & REPACKAGED BY FIRE RECORDS IN 2010
PIGBAG VOLUME 1: DR HECKLE & MR JIVE + 12" SINGLES & B-SIDES
Includes the hit single PAPAS GOT A BRAND NEW PIGBAG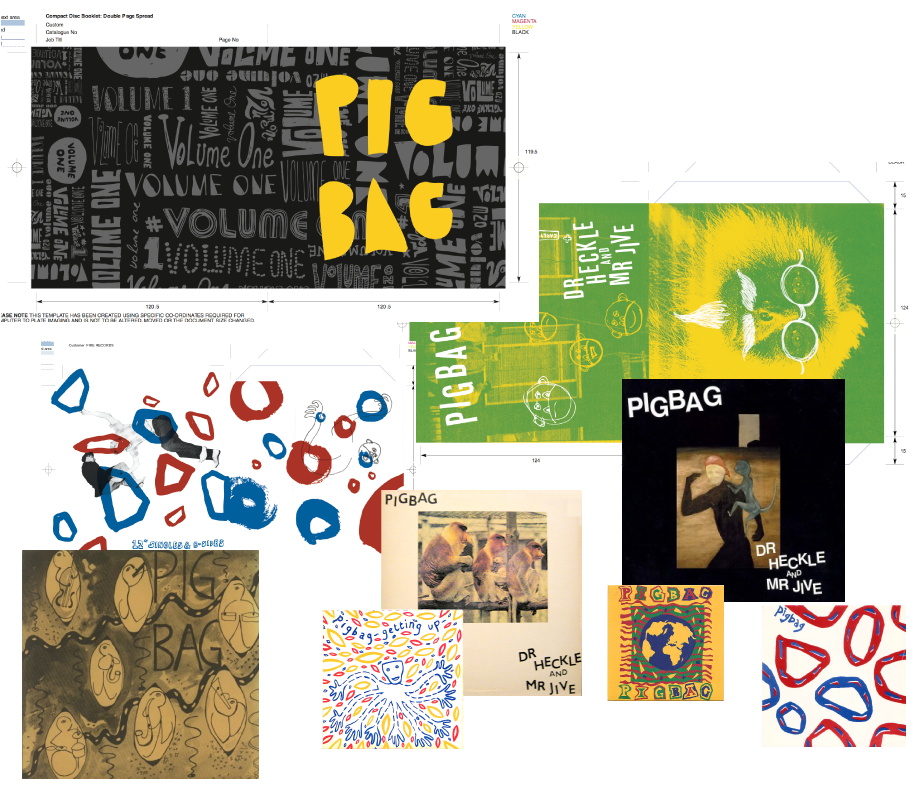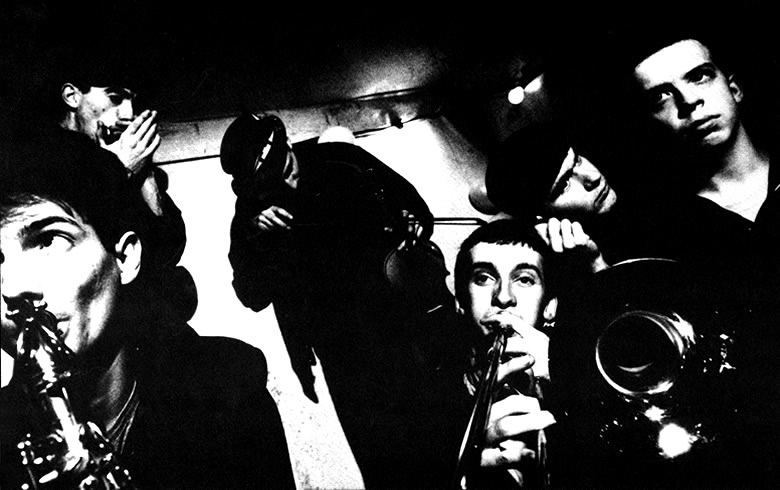 James Johnstone · Andrew Carpenter · Simon Underwood · Roger Freeman · Ollie Moore · Chris Lee
PIGBAG VOLUME 2: LEND AN EAR + PIGBAG LIVE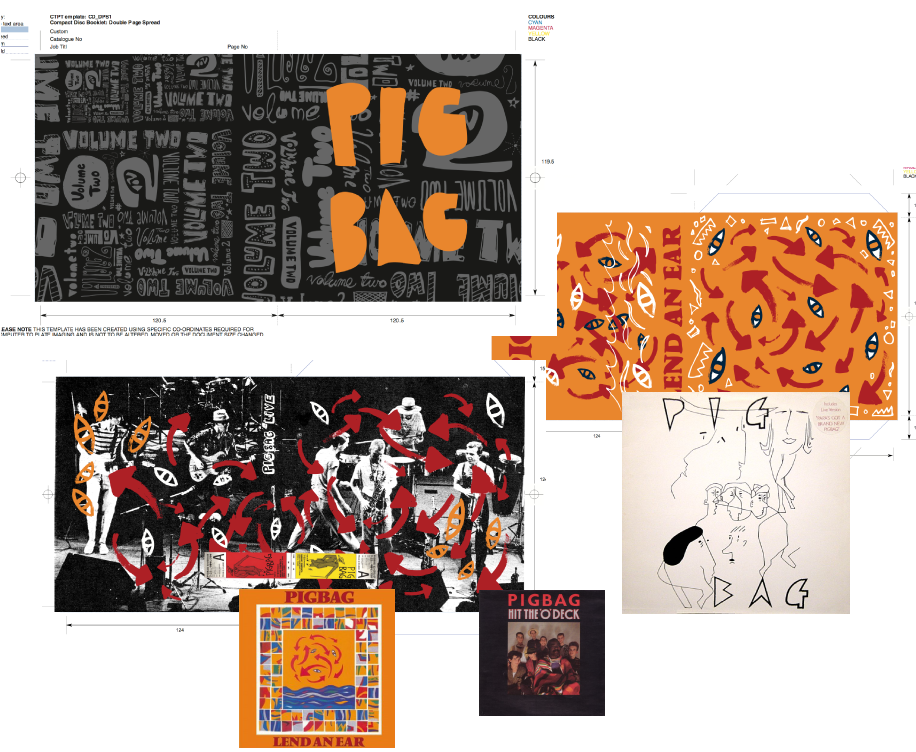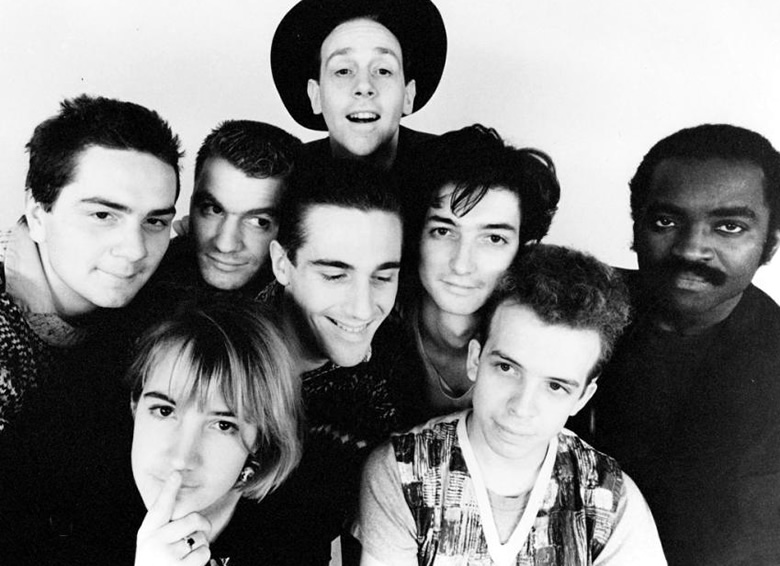 Oscar Verden · Angela Jaeger · Ollie Moore · Simon Underwood · Brian Nevill · James Johnstone · Chris Lee · Kofi Adu
PIGBAG LICENSING CONTACT INFO:
Licensing and sample clearence enquiries: firerecords.com
Papas Got A Brand New Pigbag publishing enquiries: warnerchappell.co.uk
Contact Pigbag direct: james@pigbag.co.uk
LINKS:
Independent fan site with LOTS of info: pigbag.com
Wiki: en.wikipedia.org/wiki/Pigbag
Pigbag page at Fire Records
BUY THE REISSUES:
Buy PIGBAG VOL 1 CD or MP3 here
Buy PIGBAG VOL 2 CD or MP3 here
'PIGBAG' CURRENT GIGS – 2015
Chris Lee is currently playing live dates with his band using the name Pigbag.
Please be aware that while they do perform cover versions of classic 80's PIGBAG material it is not the original band, there are no other former members of PIGBAG involved and the project is in no way endorsed by any other former band members. The 'Pigbag' accounts on Facebook and Twitter were operated by Chris Lee to promote his band. They are now operated by James Johnstone. They are not endorsed by any other original band members.


ABOUT PIGBAG.CO.UK
This site is run by James Johnstone (one of the original founding members of Pigbag), it serves as a point of contact for enquiries relating to the licensing of the Pigbag back catalogue, as well as links to buy the Pigbag reissues and links to other Pigbag resources.